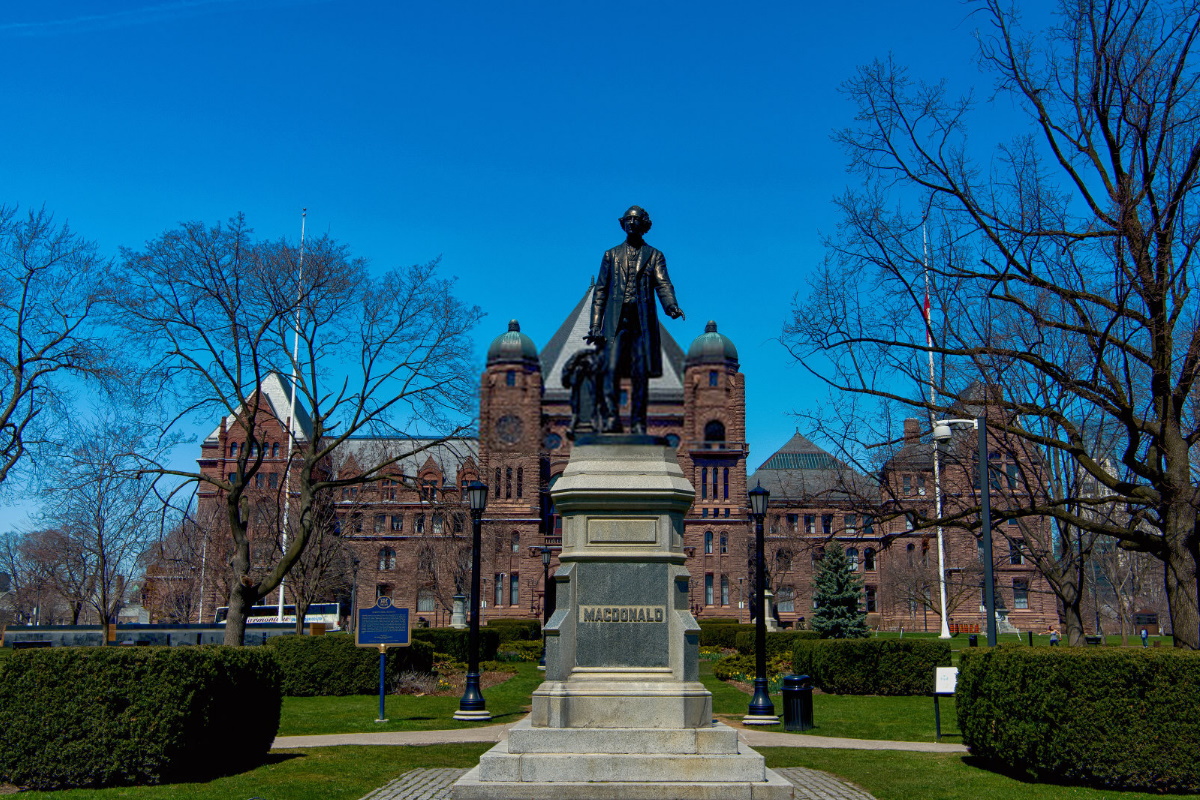 About the Area
You can find the Billy Bishop Toronto City Airport (YTZ) on the Toronto Islands in Ontario, Canada. The airport has been given different names including Port George VI Island Airport and Toronto City Centre Airport. However, it is often referred to as Toronto Island Airport.
The Toronto Islands are called "Menecing" in the Ojibwa language and were previously known as the Island of Hiawatha, and they are a popular destination for recreational activities. Ferries can accommodate recreational bicyclists, although you can also rent bicycles at Centre Island if you don't want to bring your own. Kayaks, canoes, paddleboats, and other water sports equipment can also be rented on the island. Several playgrounds and gardens are available for leisure, and various outdoor activities such as picnicking are popular in the spacious parkland.
About Billy Bishop Toronto City Airport
The airport was named after Billy Bishop, a Canadian pilot who was a flying ace during World War I and an air marshal during World War II.
In 2018, YTZ was ranked as Canada's ninth-busiest airport, serving 2.8 million passengers who departed from or landed at the airport. It also ranked as the sixth-busiest Canadian airport that serves the U.S.
The airport is designed with the convenience of passengers in mind. It has a wide array of restaurants that serve both international cuisine and local dishes, which means that you can easily find the snacks or meals that suit your craving. There are also many stores that offer popular Canadian products and souvenirs. Passengers will surely enjoy the Canadian hospitality during their stay at the airport.
Are there car rental facilities?
Rental cars are readily available at the Billy Bishop Airport. There are two car rental providers at the airport. One is located on the lower level of the airport terminal adjacent to the baggage claim area. The other car rental desk is located at the kiosk at the Eireann Quay parking lot.
These are the destinations that you can access from Billy Bishop Toronto City Airport:
Montréal–Trudeau

Barrie/Lake Simcoe

Kitchener/Waterloo

Muskoka

St. Catharines/Niagara

Wiarton/Tobermory

Boston

Chicago–Midway

Fredericton

Halifax

Newark

Ottawa

Québec City

Saint John

Sault Ste. Marie

Sudbury

Thunder Bay

Timmins

Washington–Dulles

Windsor