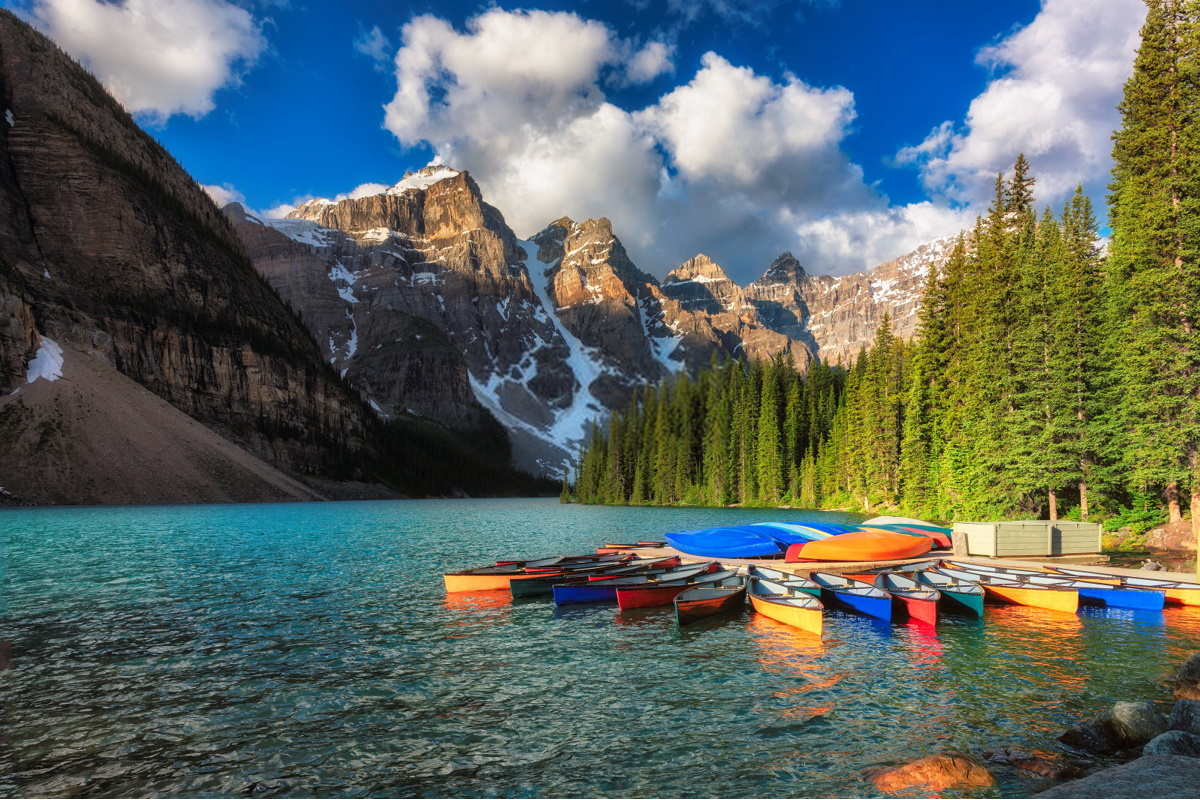 About the Area
Calgary International Airport (YYC) is located approximately 11 miles (17 kilometers) to the northeast of the Calgary city center. It is a hub for domestic and international flights to and from Calgary in Alberta, Canada.
As the busiest airport in the province, YYC serves as a jump-off point for any tourist activities to the area. There are plenty of exciting things that await visitors who come to Calgary, but none as popular as the annual Calgary Stampede, which is dubbed as "The Greatest Outdoor Show on Earth".
Originally known as McCall Field, the Calgary International Airport is the main international airport for the city of Calgary and the province of Alberta. It has two terminals: a domestic one that serves flights within Canada, and an international terminal that was opened in 2016 and currently serves flights to the U.S. as well as connecting flights to Central America, Asia, and Europe.
As of 2020, there is an average of 18 million passengers who arrive at and depart from YCC. This makes it the fourth busiest airport in Canada.
Calgary International Airport provides a number of ground transportation options for arriving passengers including local buses, shuttle buses, taxis, and car rental facilities.
There are a number of services and amenities that are available for the airport at the convenience of its passengers. Among the basic amenities, you can access ATMs, restaurants, cafes, shops, currency exchange facilities, food and drink concessions, and more. You can also find postal services, photocopying services, and baggage storage services in the airport, and there's even a children's play area for kids to enjoy.
Yes, there are! There are several hotels around Calgary International Airport, and two of them are actually inside the airport. One is near the domestic passenger terminal, while the other is located in the international terminal.
Yes. Both short and long-term parking is available at Calgary International Airport. They are located opposite the terminal building. The short-term parking area is available at ground level, while long-term parking is available on levels 2 to 7. Different parking rates apply accordingly.
Are there car rental facilities?
Yes, there are plenty of car rental companies that are available upon arrival at Calgary International Airport. These companies are represented on-site and you can find their facilities outside the Arrivals area across the terminal building.
Approximately 69.7% of all flights served in Calgary Airport are domestic flights while nearly 20% are bound for the U.S. The remaining 10% is for international flights (outside of the U.S.). The following are the top destinations for flights serviced in this airport:
Vancouver

Edmonton

Toronto

Saskatoon

Winnipeg

Kelowna