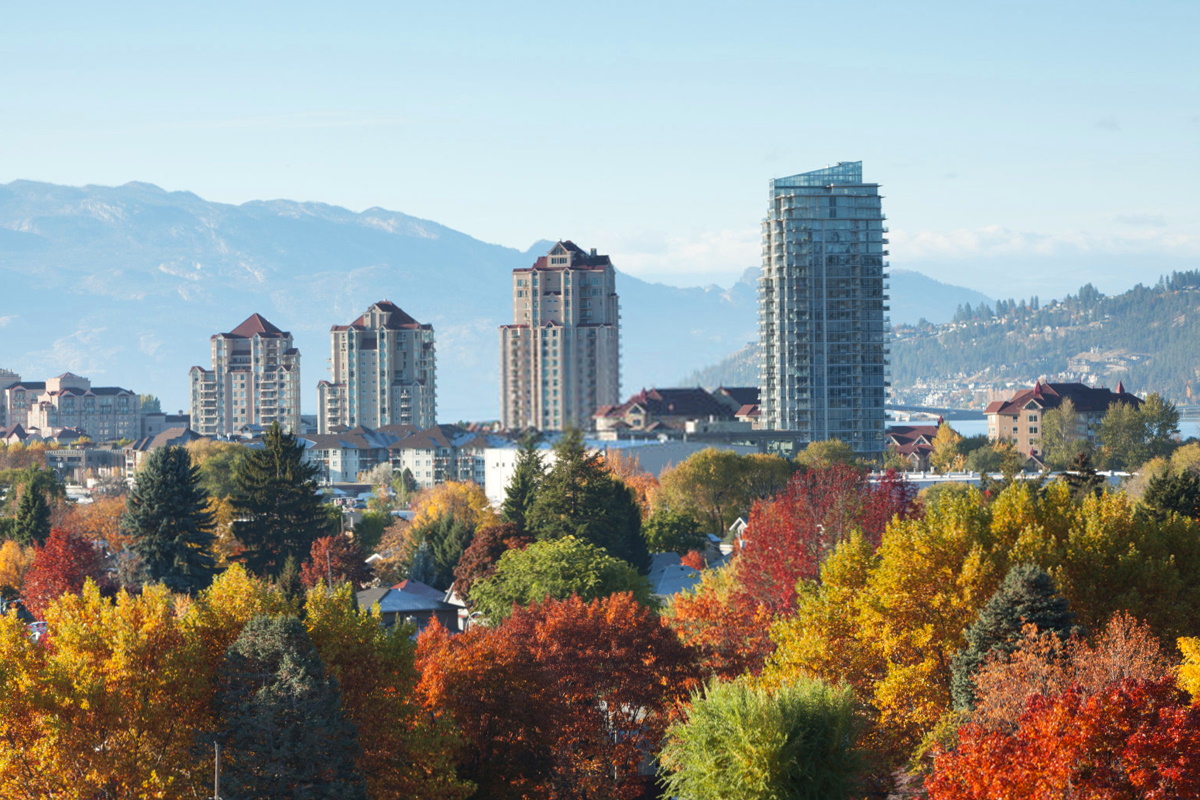 About the Area
Kelowna International Airport is located approximately 10 minutes northeast of Kelowna, British Columbia, Canada.
The city of Kelowna is in the Okanagan Valley, on the eastern shore of Okanagan Lake. It is surrounded by pine forest, orchards, vineyards, provincial parks, and mountains, and the downtown area incorporates a lakeside cultural district and a waterfront City Park. The city has over 20 local vineyards that offer wine tours and tastings.
About Kelowna International Airport

Kelowna International Airport (YLW) handles over 2 million passengers yearly. In 2018, it overtook Victoria International Airport as the 10th busiest airport in Canada.
The airport is committed to the protection of the environment. They are continuously working to improve their environmental performance by reducing greenhouse gas emissions 12% below 2007 levels by the year 2022.
A shuttle is provided to the terminal building from the long-term parking lot. The shuttle is a well-marked white SUV, and it's often parked at the south entrance of the terminal building or near the entrance to the lot.
The airport is dedicated to keeping its indoor spaces smoke- and vape-free at all times. However, there are smoking and vaping designated areas outside the terminal building. One is a covered smoking area with seating located at the south end of the terminal building, close to the Valet Parking lot. The other smoking area is located at the north end of the terminal, just outside of the arrivals area.
There is a business center available to all passengers in the departures lounge. It comes with a free Wi-Fi connection and features private workstations with charging stations.
For business meetings, the airport has a boardroom available for bookings. It is located in the groundside concourse, and it's equipped with a computer, overhead projector, and whiteboard.
Are there car rental facilities?
Kelowna International Airport has four car rental partners. The car rental desks are conveniently located at the YLW Terminal. The south end of the short-term parking lot is the designated pick-up and drop-off location for car rental companies.
Cars with wheelchair accessibility are also available at YLW. It's best to book one in advance from a rental company to ensure availability.
Kelowna International Airport handles up to 70 non-stop commercial departures daily with nine airlines.
As a single runway airport, it operates scheduled air service to the following inland routes:
Vancouver

Toronto

Calgary

Edmonton

Victoria
Seasonal flight services are available for international destinations:
Cancún

Puerto Vallarta

Los Cabos

Phoenix