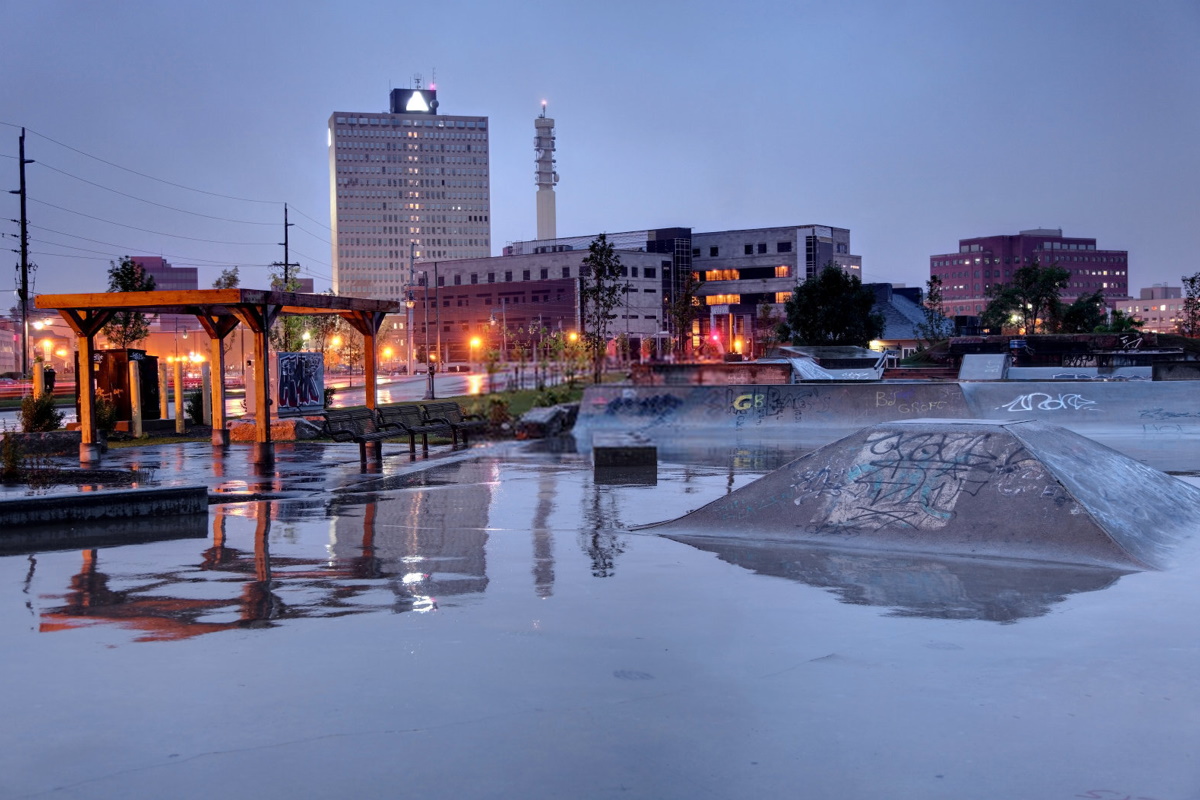 About the Area
Greater Moncton Roméo LeBlanc International Airport (YQM) is located in the city of Dieppe in downtown Moncton, New Brunswick, Canada. The airport was originally called Greater Moncton International Airport. In 2016, the airport was renamed in honor of former Governor General Roméo LeBlanc.
In Dieppe, visitors can explore walking and bicycle trails that feature breathtaking views. Traveling families have many attractions to explore, such as the Dieppe velodrome and the BMX track at the Rotary St-Anselme Park as well as various playgrounds, splash pads, and baseball fields. The town is also home to two art galleries and an auditorium that hosts talent from Canada and abroad.
In 2020, Greater Moncton Roméo LeBlanc International Airport served 674,406 passengers and had 122,308 aircraft movements.
The airport started out as a small, humble airport in the 1920s. It has grown over the years and eventually earned its international status in 2002.
During the same year, it acquired a modern terminal building that was officially opened by Her Majesty Queen Elizabeth II. After the new building was opened, it became the busiest airport in New Brunswick, servicing over 552,629 passengers annually.

Greater Moncton Roméo LeBlanc International Airport is home to the largest flight college in Canada, the Moncton Flight College.
There are two automated teller machines located on the main level of the terminal in the Central Area. The other one is located in the post-security area.
Yes. The Club YQM Kids play area is located right past the security by Gates 3 & 4. Your little ones will enjoy the soft play structures. There are also wall-mounted games and a 21" interactive screen with a large variety of exciting games (available in multiple languages).
Smoking is not allowed in any YQM-owned facility. It's also prohibited within nine meters of the airport's parking areas and entrances. E-cigarettes and vaporizers are banned in non-smoking areas as per the New Brunswick's Smoke Free Places Act.
Are there car rental facilities?
Greater Moncton Roméo LeBlanc International Airport has partnered with seven car rental companies. Their desks are located inside the terminal on the main level. You may contact them directly for booking and rates.
Many passengers who depart from Greater Moncton Roméo LeBlanc International Airport travel to the following inland destinations:
Montréal–Trudeau




Toronto–Pearson

Ottawa

Hamilton (ON)

Toronto–Pearson
Charter flights from Greater Moncton Roméo LeBlanc International Airport are available to the following destinations:

Quebec City

St. John's

Sydney (NS)

Thunder Bay