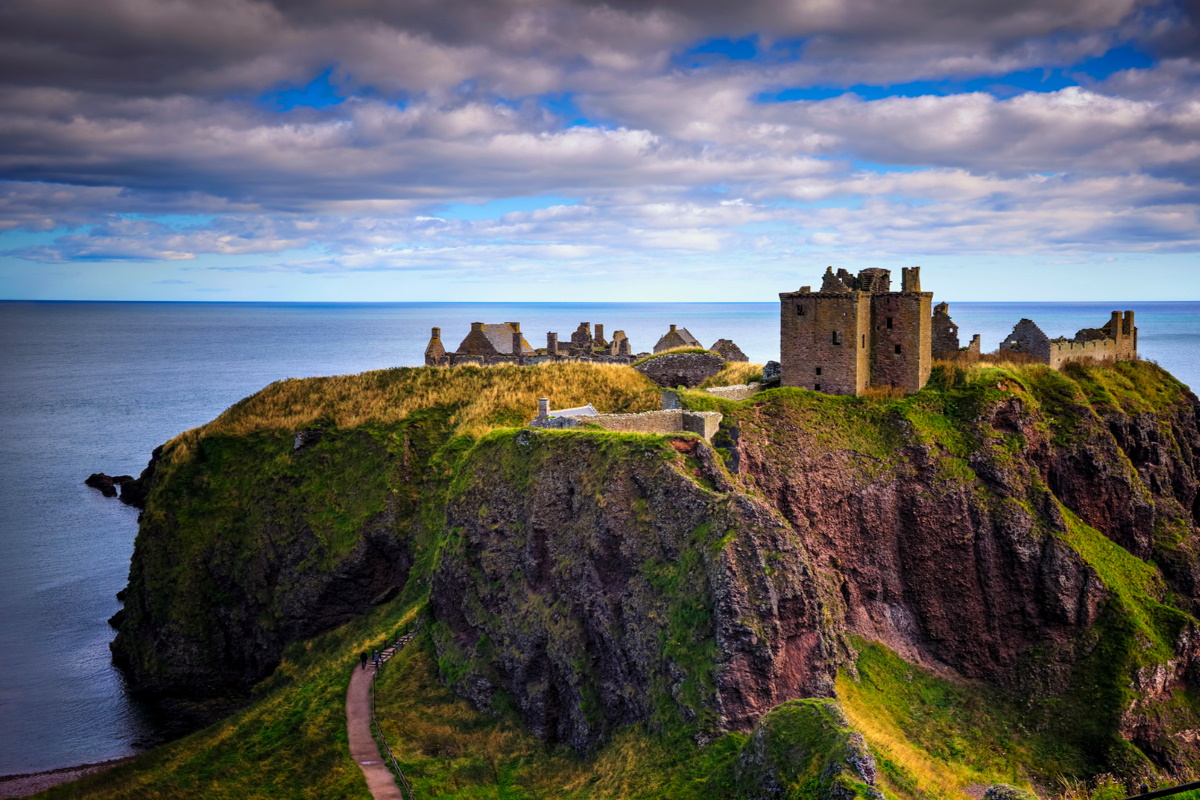 About the Area
The Aberdeen International Airport is located in the suburb of Dyce about 5.8 miles (9.3 km) northwest of the center of Aberdeen City.
Aberdeen is known for its principal use of granite in the Victorian era which has earned it the local nicknames of Granite City or Silver City. The Mica in the stone makes it sparkle in the sun and the buildings appear brand-new.
The Aberdeen International Airport has one major terminal that serves both scheduled and chartered flights. There are also four terminals dedicated for private helicopter operations and a smaller terminal adjacent to the main passenger terminal for oil company charter flights. Each offshore helicopter operator has their own hangars and aprons.
Aberdeen is known for its oil industry, so the airport accommodates a number of company charter flights. Subsequently, it's considered the world's busiest heliport as it handles 500,000 passengers per year by helicopter for the North Sea oil fields. The airport has one fixed-wing aircraft runway and three further runways for helicopters.
Yes, there is and it's called the Northern Lights Lounge, located on the first floor of the main terminal. It's an executive lounge available for all airport passengers. All guests can enjoy personal space and relax or work before their flight.
Yes, there are, and they're great places for all your shopping and travel needs. For exclusive whiskeys and fragrances, you can shop at the World Duty Free. For gadgets and tech, visit Dixons.
Yes, long-stay parking is available in our official car parks. They are located less than 5 minutes away from the terminal by shuttle bus, which is available on-demand and without any charge.
Are there car rental facilities?
Yes, there are actually several car rental operators at Aberdeen airport. They're located just outside the main terminal, and all of them offer a range of vehicle sizes from small compact cars to family-sized SUVs.
The Aberdeen International Airport sees around 8 million passengers per year with its busiest domestic routes including the London Heathrow, Manchester Airport, Birmingham Airport, London Gatwick, and Sumburgh Airport.
The Amsterdam Airport Schiphol in the Netherlands is the top international destination from Aberdeen Airport followed by Stavanger Airport in Norway and Paris Charles de Gaulle Airport in France.