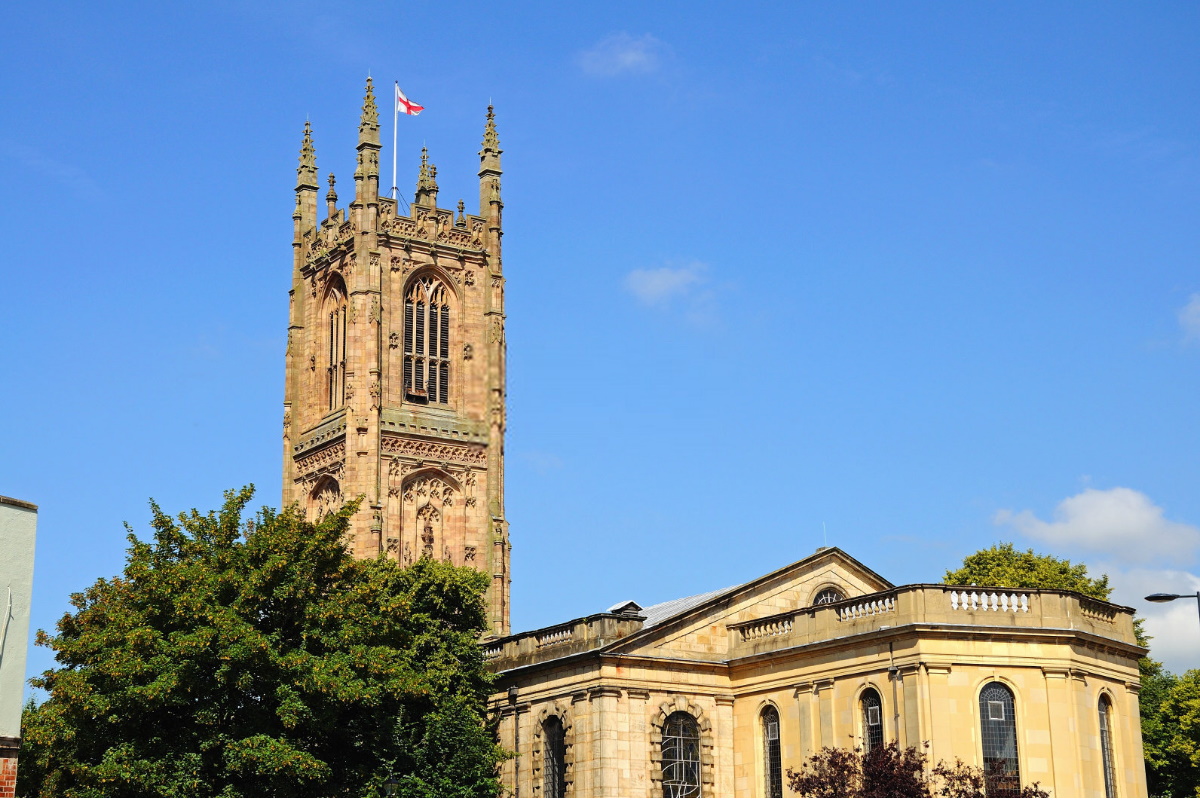 About the Area
East Midlands Airport (EMA) is located close to Castle Donington in northwestern Leicestershire, between Loughborough, Derby, and Nottingham, with Leicester to the south and Lincoln to the northeast.
Leicester, Nottingham, and Derby have several attractions, along with local favorite restaurants, nightlife, and shopping opportunities. The airport is home to many well-known bars, cafes, and restaurants. It also features numerous fair-trade coffee shops where you can relax and enjoy a cup before or after a flight.
About East Midlands Airport
East Midlands Airport is known as a hub of tour operators and budget airlines for European short-haul destinations and domestic flights. It also serves as a major hub for freight operations across Europe, thanks to its central location in the United Kingdom. After London Heathrow, the East Midlands Airport was the second-busiest UK airport for freight traffic in 2016.
The airport is owned by the largest British airport operator, the Manchester Airports Group (MAG). It is controlled by the 10 metropolitan borough councils of Greater Manchester, with Manchester City Council retaining the controlling stake.
Before the airfield was redeveloped as a civilian airport in 1965, it was a Royal Air Force station known as RAF Castle Donington in 1943.
The Escape Lounge requires you to pre-book so you can gain entry to it. The lounge offers a selection of complementary services such as tasty treats, light snacks, and drinks. A free Wi-Fi connection, scanning, printing, and charging ports are also available. It is located after the shopping area, opposite Gate 17.
The UK Department for Environment, Food and Rural Affairs (DEFRA) allows cats and dogs to travel between some countries and UK airports under the Pet Travel Scheme. There are also a few companies that can assist you with your pets if you are traveling for a long period and you want to take your pets abroad.
Passengers can enjoy four-hour access to the airport's free Wi-Fi. Select 'EMA Public Wifi' on your device so you can be connected.
Are there car rental facilities?
You can find car rental companies at the terminal of the East Midlands Airport. They are available seven days a week with opening hours that vary by operator. You can also manage your booking online for your convenience. The car rental stall will direct you to the location of your car which is approximately a 10-minute walk. No vehicles are located at the Arrivals terminal.
Alicante

Palma de Mallorca

Tenerife–South

Málaga

Faro

Dublin

Lanzarote

Belfast–City

Fuerteventura

Ibiza