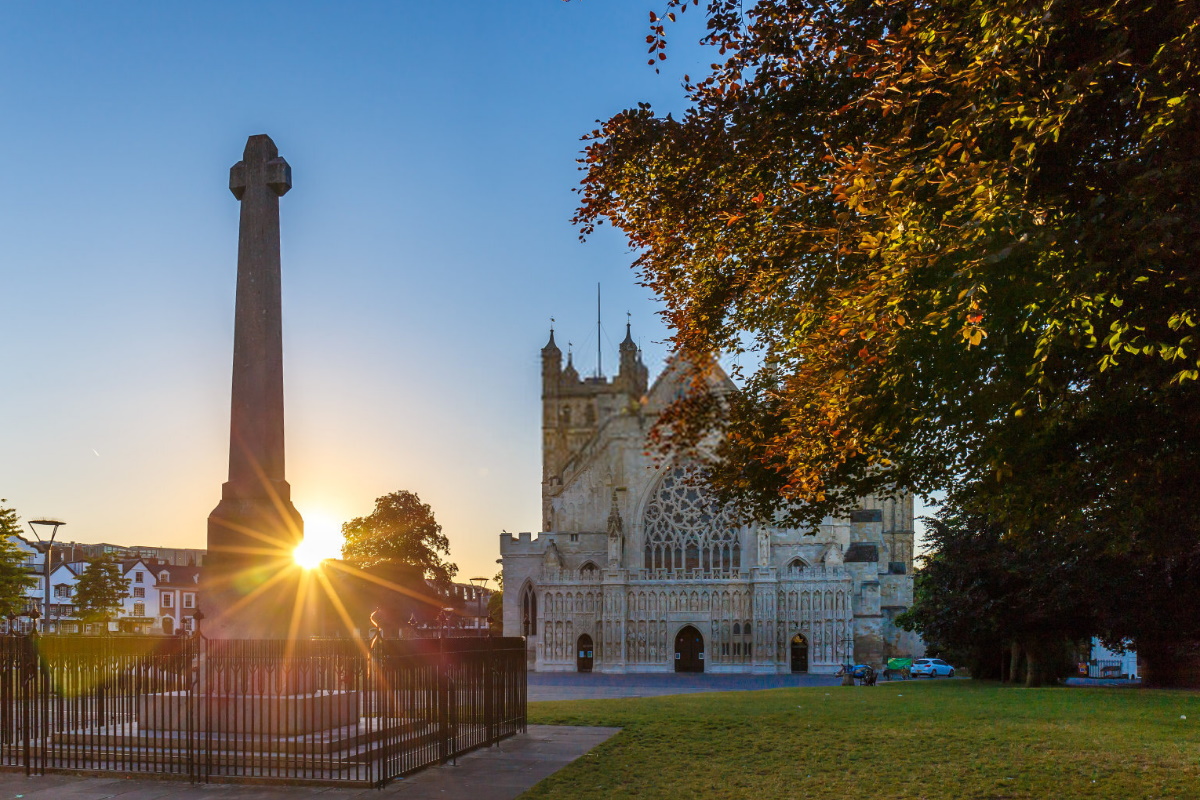 About the Area
Exeter Airport (EXT) is located at Clyst Honiton in East Devon, South West England. That's 4 miles (6.4 km) east of the city of Exeter, and around 170 miles (270 km) west of southwest of London. To its south is the A30 dual carriageway, which can be accessed through the east. To its west is the M5, which is only 1.5 m (2.4 km) away. The M5 offers a link to Bristol and the Midlands.
The university city of Exeter is considered as one of the most livable places in the UK. What was once a thriving port city for the wool trade is now the home of a highly-rated university, a charming quayside, an awe-inspiring cathedral, and a regal guildhall, which all showcase expert medieval workmanship.
The Exeter Airport operates with one runway and a terminal. The terminal building is usually open overnight for passengers arriving before check-in. However, passengers aren't permitted through security until their check-in. Catering stores and shops are also open, but they close after the last scheduled departing flight for the day.
In 2020, the airport was ranked fourth out of 30 airports in the UK's Which? magazine for customer satisfaction. It received an impressive score of 73%.
You can, but none of the stores stay open 24 hours. So, make sure you plan your overnight stay. You also have the option to stay at a nearby hotel.
Yes. It is located after the security area, near a restaurant. It closes after the last departure flight.
Yes. There's a shop where you can buy books, magazines, travel accessories, health and beauty essentials, drinks, snacks, etc.
Are there car rental facilities?
Yes, there are car rental facilities at the airport. Car rental operator desks are located just outside the arrivals terminal.
The terminal saw some 945,000 passengers over the last 12 months from 2020 to March of 2021.
Exeter Airport offers 19 exciting and widely varied destinations within Europe. Travelers head to Innsbruck or Salzburg in Austria for the ski season. Those in search of sun and warmth usually fly from Exeter to Cyprus, particularly Larnaca and Paphos, or Rhodes in Greece.
For the Ireland and UK fronts, airlines serving Exeter airport offer year-round flights to Dublin, Belfast, Glasgow, Edinburgh, Jersey, Guernsey, Newcastle, Manchester, and London city. There are also direct seasonal flights to the Isles of Scilly.