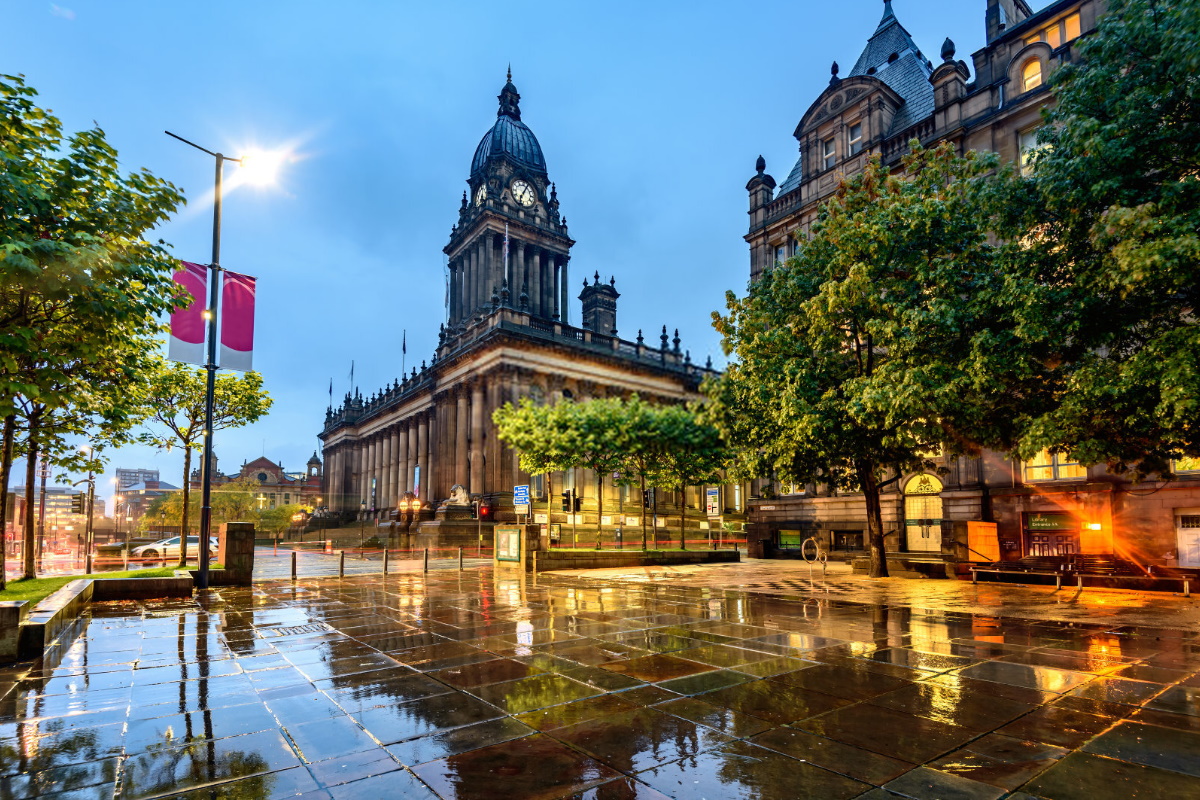 About the Area
Leeds Bradford Airport (LBA) is located in the town of Yeadon in West Yorkshire, England. It is approximately 11 kilometers northwest of Leeds City Centre and 14 kilometers from Bradford City Center.
Yorkshire is a beautiful place that's perfect for exploring. It has historic sites such as castles and ruins, awe-inspiring architecture, and fabulous cafes and restaurants. Luxurious spas and vibrant shopping centres can also be found in Yorkshire so you can also relax and unwind.
About Leeds Bradford Airport
This single runway airport has a two-level terminal with two air bridges. It also has two check-in halls labeled as Hall A and Hall B. The airport is equipped with all the important facilities such as Information Points, Medical and First Aid, toilets and changing facilities, reflection room, and many more.
While you are here, you can pass the time browsing the retails shops for a wide range of items such as gadgets, cosmetics, branded gifts, travel essentials, duty free shopping, etc. Viewing the runway, especially with the kids, is also a fun activity. You can go on to grab something filling from the airport's selection that ranges from full meals, snacks and sandwiches, to pastries and healthy cafe picks.
LBA offers unlimited complimentary Wi-Fi to its passengers. It is available all throughout the terminal. All you need to do is to find the network "LeedsBradfordAirport_Free_WiFi", fill out the browser form, and then enjoy your free WiFi.
Leeds Bradford Airport has three premium lounges. These are Aeroclub, White Rose Lounge, and The Yorkshire Lounge. All three lounges are open from 4:30 AM until 8:30 PM.
The lounges have spacious seats, complimentary snacks and drinks, and a remarkable view of the runways. There is also a broad selection of reading materials such as newspapers and magazines, and speedy Wi-Fi internet access.
Travelex offers currency exchange at LBA and they are located in three strategic locations. Two can be found before security near the International Arrivals and Check-In Hall A, and another one can be found after security near the escalator. The outlets are open from 4:00 AM until the last flight of the day.
Are there car rental facilities?
LBA offers a variety of car rental options in their Car Rental Centre. It is accessible via 24/7 free buses that travel from the main terminal building. You may also walk to the site, which will only take 15 minutes.
Leeds Bradford Airport is an international airport that serves approximately four million passengers annually. The following are its popular destinations.
Alicante, Spain

Dublin, Ireland

M

á

laga, Spain

Palma de Mallorca, Spain

Amsterdam, Netherlands