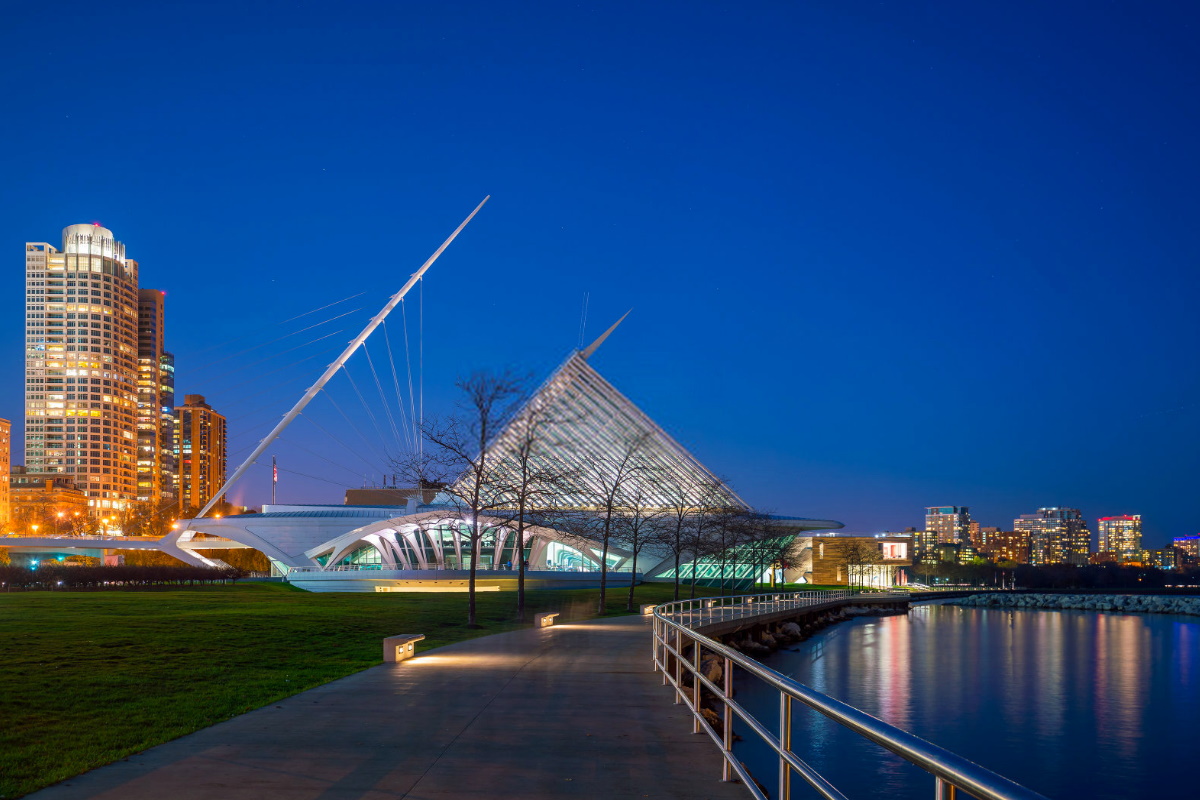 About the Area
The Milwaukee Mitchell International Airport or MKE is a civil-military airport around five miles south of downtown Milwaukee, Wisconsin. The MKE is the only airport in the Wisconsin and Illinois area that's served by all major domestic airlines and reaches more than 160 international destinations.
Also known as America's Dairyland, Milwaukee is a cheese lover's dream vacation! Cheese enthusiasts can enjoy classes, in-house tastings, and more in places like the Wisconsin Cheese Mart or The Village Cheese Shop in Wauwatosa. Apart from that, you can enjoy breezy outdoor fun exploring local parks and trails at Lake Michigan, Lapham Peak, the Veterans Park, or the Schlitz Audubon Nature Center.
Milwaukee Mitchell International Airport Services, Facilities & FAQ
The Milwaukee Mitchell International Airport covers 2,180 acres and has five asphalt and concrete runways. A helipad measuring 100 by 100 ft is on the south side of the airport property. The MKE airport had 109,024 aircraft operations as of April 2020 (averaging 298 per day), with 58% of the operations coming from commercial airlines and 30% from air taxis. As of May 2021, the airport is home to 32 single-engine aircraft, 30 multi-engine aircraft, 21 jets, and 10 military aircraft.
The MKE is also the home of the Mitchell Gallery of Flight. It is a non-profit museum on the concession level of the main building, and its mission is to inspire youth and other generations by preserving and sharing the flight heritage of Southeast Wisconsin.
Other amenities in the airport include the usual retail and souvenir outlets like Brooks Brothers, Milwaukee Marketplace, PGA Tour Shop, and a lot more. You can find these concession shops in the Main Terminal as well as in Concourse C and Concourse D. The MKE also houses a branch of Renaissance Books, which is advertised as the first airport bookstore in the world that sells used books.
If you have a bit of time to kill, you can explore the different dining options that the MKE has in store for you. Grab a coffee at Starbucks or Miller Brewhouse, chow down on a classic burger at Northpoint or Chili's, or enjoy healthy meal options at Farmer's Fridge or Cousins Subs. You can find these cafes and restaurants in the Main Terminal, in Concourse C, and in Concourse D.
In terms of family services, the Milwaukee Mitchell International Airport definitely isn't lacking. It has recently added three lactation stations not associated with restrooms to cater to breastfeeding mothers. There are also play areas for children throughout the airport. Another thing that sets the MKE apart is that it uses a low-power FM transmitter to rebroadcast tower communications and allow the public to tune in on their car radios.
Make sure to stay informed about the latest air travel rules by heading over to our flying tips page.
Are there car rental facilities?
Yes, there are a total of 8 companies that cater to your car rental needs. The parking lots for rental cars and all other modes of ground transportation services like shuttles and buses are located at the Lower Level.
This 5 runway airport serves over 6.9 million passengers annually. Listed below are the top 10 busiest domestic routes from the MKE:
Atlanta, Georgia

Denver, Colorado

Minneapolis/St Paul, Minnesota

Phoenix, Arizona

Orlando, Florida

Chicago–O'Hare, Illinois

Detroit, Michigan

Las Vegas, Nevada

New York–La Guardia, New York

Dallas/Fort Worth, Texas