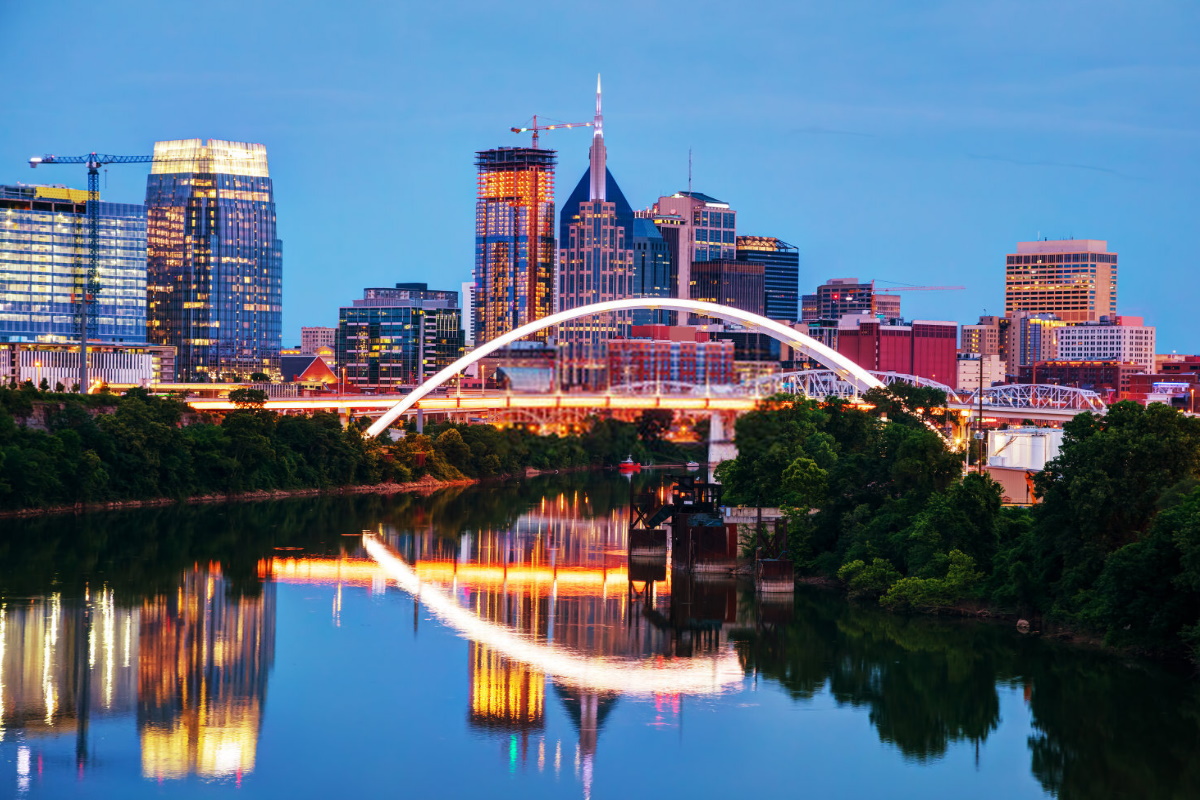 About the Area
Nashville International Airport (BNA) is located in the southeastern part of Nashville, the capital of Tennessee. In 1937, it was known as Berry Field, from which its IATA code BNA was derived from. However, in 1988, the airport adopted its current name.
Dubbed as the Music City, Nashville will make you see music in another light, whether you are a music lover or not. One of the unique things to do here is to learn about Nashville's music footprint by visiting the Country Music Hall of Fame Museum. It features the rich history of country music as well as notable country singers.
Beyond music, there are other fun things to do in this booming city. You can try out their uniquely delectable dishes, visit attractions such as the Nashville Escape Room Games and the Adventure Science Center, watch a performance by the Nashville Ballet, or connect with nature in their lush trails and gorgeous parks.
Airport Facilities, Services & FAQ
This four-runway airport has a three-level commercial terminal. The first level has ground transportation access, a baggage claim area on the second, and drop-off point, concourse access, and ticketing on the third level. It has a total of four concourses leading to 48 gates.
While you are there, you could watch live music performances scheduled several times a week. Catch these shows on the stages of Concourse C and A/B Concourse Meeter-Greeter Lounge, and at the Concourse C Food Court stage.
There is also a vast selection of dining options at BNA. From light snacks to full meals, there will surely be something to satisfy your cravings. Coffee shops, bars, and taverns are also strategically located for you to easily spot your beverage of choice.
Nashville International Airport is continuously building more state-of-the-art facilities through its growth and expansion plan called BNA Vision. Its aim is to have an on-site hotel, additional concourses as well as gates, more retail and dining options, a spacious lobby, and additional security lanes.
Are there car rental facilities?
The location of BNA's car rental facility is just a short walk from the main terminal. Take the exit from the main terminal in level 1 and then follow the sidewalk until you reach past the Valet Drop-off area. You then have to cross the terminal drive where a guard can assist you to cross safely, after which you can already see the car rental facility.
BNA serves approximately 18.3M passengers annually and the following are the popular domestic destinations:
Atlanta, Georgia

Denver, Colorado

Dallas/ Fort Worth, Texas

Charlotte, North Carolina

New York-LaGuardia, New York