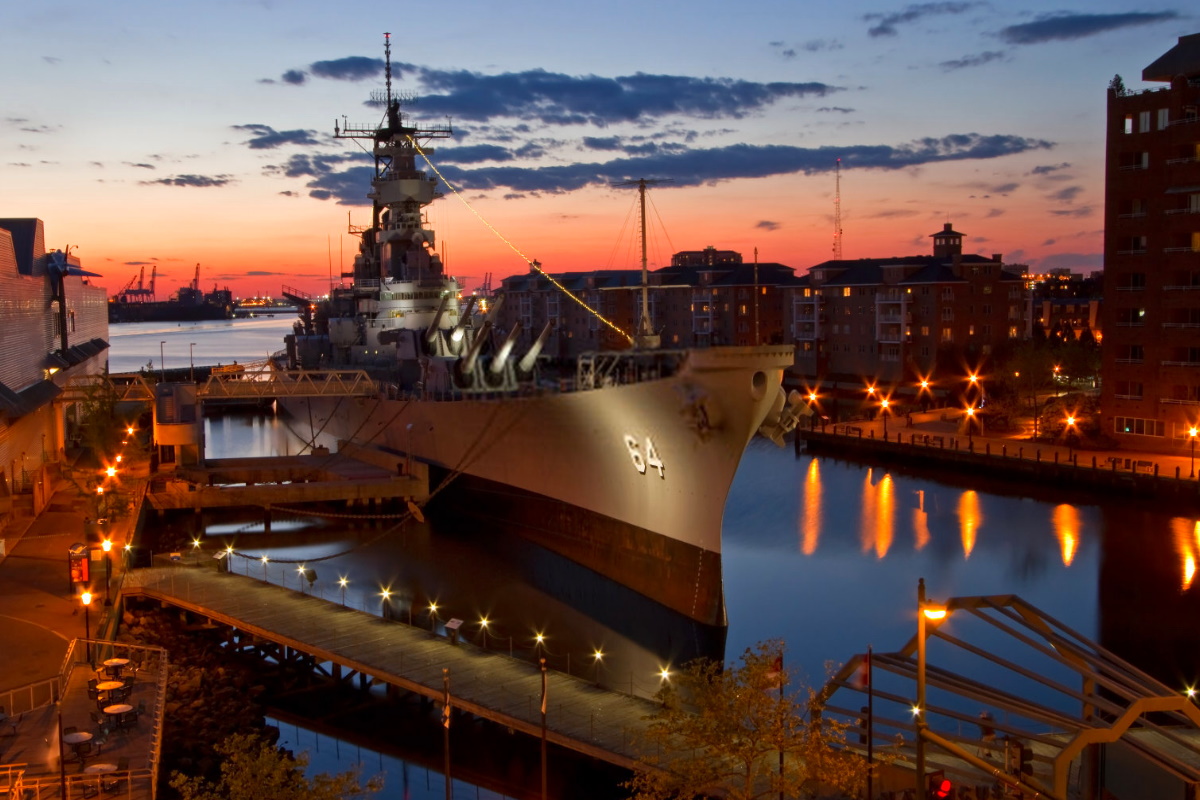 About the Area
Norfolk International Airport (ORF) is located in Norview Avenue, approximately 11 kilometers from downtown Norfolk in Virginia. It is about seven minutes away from the beautiful Norfolk Botanical Garden which is home to azaleas and more than 400 varieties of roses.
Norfolk has been dubbed as a "city in the water" and is surrounded by creeks, rivers, and beaches. It is no wonder that a gorgeous day here can be spent sailing, kayaking, fishing, cruising, swimming, feasting on freshly caught seafood, or simply enjoying the relaxing breeze by the beach.
Useful Travel Information & FAQ
Ranked as the 70th-busiest airport in the whole of the United States, Norfolk International Airport served over 3.9M passengers in 2020.
The airport has two runways, with two passenger concourses labeled as Concourse A and Concourse B. It has a total of 30 gates, equally divided among the two concourses.
While there, you can enjoy free Wi-Fi for a limited time with reasonable plans that you can buy if you go beyond the allotted period. There is also a good selection of restaurants, coffee shops, and snack bars in the area to fill you up before your flight. Retail shops are located on the concourses and the main lobby to cater to last-minute gift shopping.
If you are on a business trip and you need a quiet room for an urgent meeting, you can make use of the airport's Conference Center which houses several rooms and offers business support throughout the day.
This airport has no first-class facilities, but it has all the basic amenities that are needed for a comfortable stay.
There is a USO Lounge on the 2nd level of the Arrivals Terminal. This caters to retired or active military men and their families, and is open from 9 AM to 9 PM daily.
The airport has a huge parking facility and can accommodate a total of 7,000 vehicles. It offers short-term and long-term parking rates reasonably priced at $1 per half hour and $10 per day, respectively.
Are there car rental facilities?
Taxis, transportation network companies, and car rentals are available 24/7 at the Arrivals Terminal. Prior reservations are no longer necessary as you have plenty of options to choose from. There are also shuttle services that cater door to door in the whole Hampton Roads area.
One fun fact about Norfolk International Airport is that it currently has no international flights despite its name. The following are the most popular destinations from the airport:
Atlanta, GA 

Charlotte, NC

Baltimore, MD

Chicago-O'Hare, IL

Philadelphia, PA