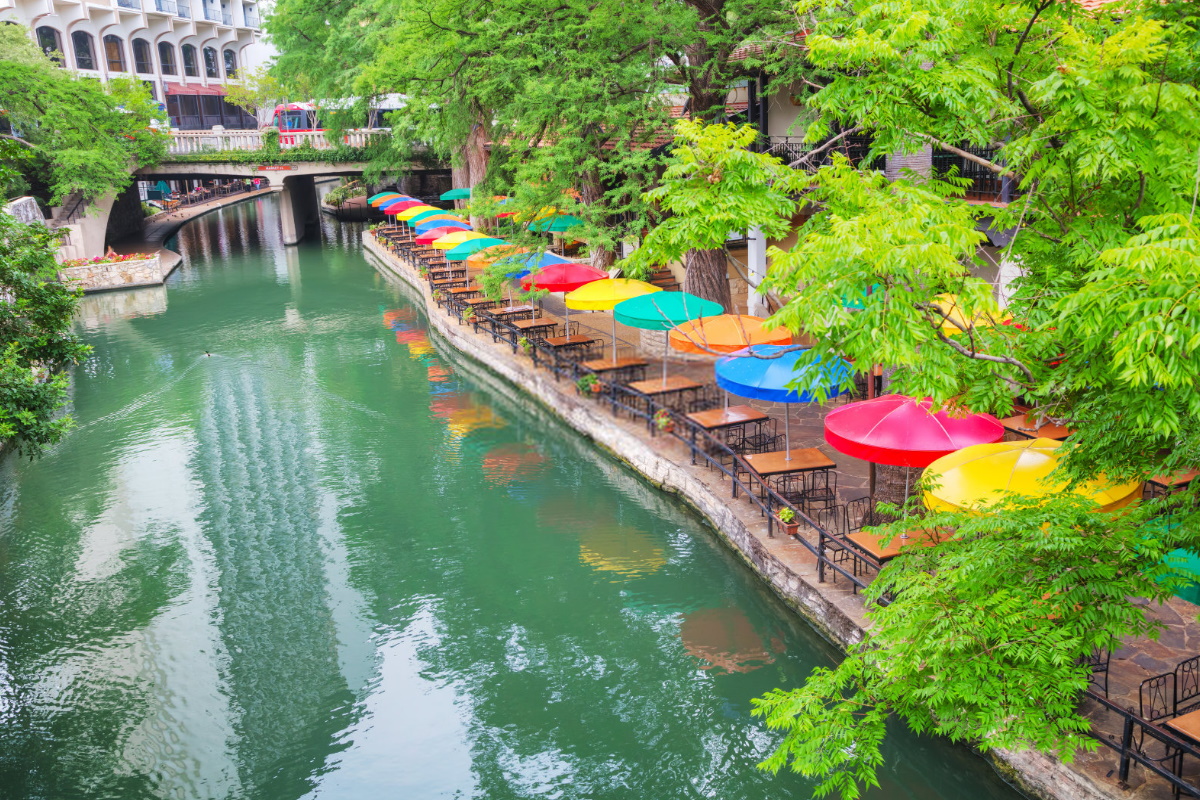 About the Area
San Antonio International Airport is the travel hub that serves the second biggest city in the state of Texas. It is situated in Uptown Central San Antonio, eight miles away from Downtown.
From the north, you can reach the airport through Interstate 10, Highway 90 on the west, and Interstate 35 if you are coming from the east. To reach the airport from central San Antonio, you can take the exit after the Interstate 410 going to South Terminal Drive.
Airport Facilities & Services At San Antonio International Airport
The airport has served more than 10 million passengers in 2020. It has two terminals with a total of 24 bridge gates. The newly remodeled Terminal A has a larger concourse with a total of 17 gates that serve more international flights. Its renovation in June 2014 led to advanced terrazzo floors, multifunctional food court areas, brand new seats, and bigger signage.
The airport's Terminal B, which was only opened in November 2010, was designed with 8 large gates that can accommodate more domestic flights. It offers state-of-the-art technology, check-in counters, and baggage areas with the same metal seats in all areas.
The airport fast-food and restaurant outlets offer some of the best delicacies of Texas, from the locally roasted coffee to the most loved Texan cakes & patisseries. The sports bars in Terminals A & B provide soothing refreshments. Enjoy Texan grape and rice wines, as well as delectable Texan champagnes.
Souvenir shops and outlets are located on the second floor for everyone who arrives and departs through the airport. This includes duty-free malls that host Texas-based retailers. The common areas, meanwhile, feature beautiful paintings from renowned Texan artists.
Are there car rental facilities?
On-site rentals are highly recommended by the airport management to ensure the safety and security of each passenger arriving. You can find the desks of the car rental companies at this airport at Terminal A. There is also a large parking area at the front of the rental center where transport vehicle drivers can pick up and drop off travelers easily.
The airport currently serves fifteen popular destinations for both Terminal A & B. Here are some of the most visited areas:
Mexico City, Mexico
Las Vegas, Nevada
Guadalajara, Mexico City
Detroit, Michigan
Salt Lake City, Utah
Chicago–O'Hare, Illinois
Charlotte, North Carolina