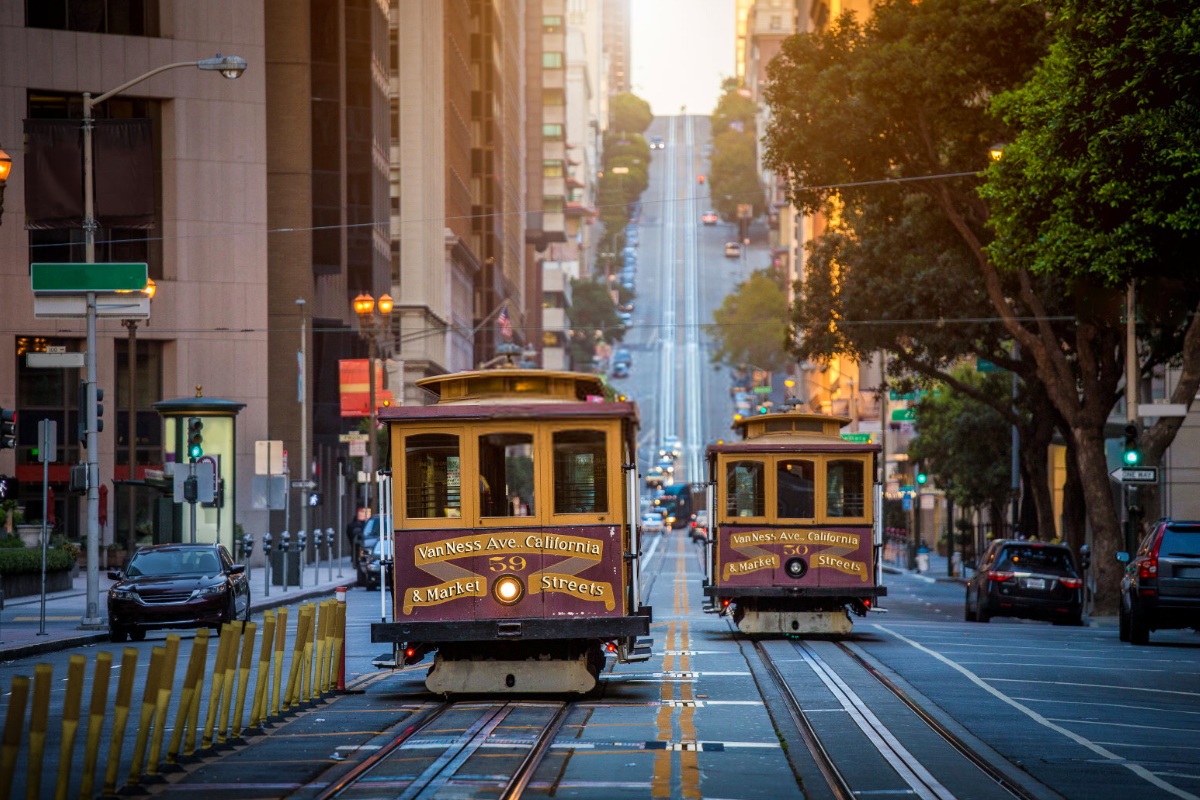 About the Area
The San Jose International Airport (SJC) is nestled in the heart of Silicon Valley, California. It's only 3.9 miles away from the downtown area.
Silicon Valley is the home of several technology giants such as HP, Google, Apple, Intel, and more. The area used to be known for its orchards and fruit production, but it began to transform into a global technology center starting in 1938 when innovators Bill Hewlett and David Packard founded HP in Palo Alto. Today, Silicon Valley is the leading hub of high technology research and development.
SJC – Frequently Asked Questions Answered
In the San Francisco Bay Area, SJC ranks 2nd among the busiest airports. In 2018, it served 14.3 million passengers, beating its own record from 2001 which was 14.2 million passengers. The year-over-year seat capacity growth rate of SJC since 2012 has made it one of the fastest-growing major airports in America.
The airport's history stretches back to 1939 when Ernie Renzel led a group that negotiated the purchase of 483 acres of land from the Crocker Family. The land used to be a part of their Stockton Ranch, and it eventually became the site for the airport in San Jose.
Now, SJC is a city-owned airport. It is officially called the Norman Y. Mineta San Jose International Airport and was named after Norman Mineta, a San Jose native. Mineta served as the Transportation Secretary of the George W. Bush Cabinet and the Commerce Secretary of the Bill Clinton Cabinet. The airport's name is also a nod to the service of Mineta as a councilman and a San Jose Mayor.
SJC has two terminals: Terminal A that was opened in 1990, and Terminal B that was opened in 2010. In 2009, to prepare for the opening of Terminal B, the airport gates were renumbered. Gate A16B located at the north end was changed to Gate 1 and Gate A1A located at the south end was changed to Gate 16.
Are there car rental facilities?
The rental car center is located directly across from Terminal B. Passengers from Terminal B can walk directly into it through the Airport Drive while passengers from Terminal A may take the blue airport shuttle.
Keep in mind that the hours vary for each rental car agency. It would be best to check your agency's listed hours. There is an additional service that agencies offer after hours for any delayed arrivals. If you arrive after hours and there is no service, contact your rental car agency.
For domestic routes from the San Jose International Airport, the following are the top 10 destinations:
Los Angeles, California
San Diego, California
Seattle/Tacoma, Washington
Orange County, California
Las Vegas, Nevada
Phoenix – Sky Harbor, Arizona
Portland, Oregon
Denver, Colorado
Burbank, California
Salt Lake City, Utah
The top 10 destinations for the international routes from the San Jose International Airport are as follows:
Guadalupe, Mexico
Vancouver, Canada
San Jose del Cabo, Mexico
London – Heathrow, United Kingdom
Tokyo – Narita, Japan
Beijing – Capital, China
Frankfurt, Germany
Shanghai – Pudong, China
Morelia, Mexico
Mexico City, Mexico
By 2020, the San Jose International Airport served 15,650,444 passengers.