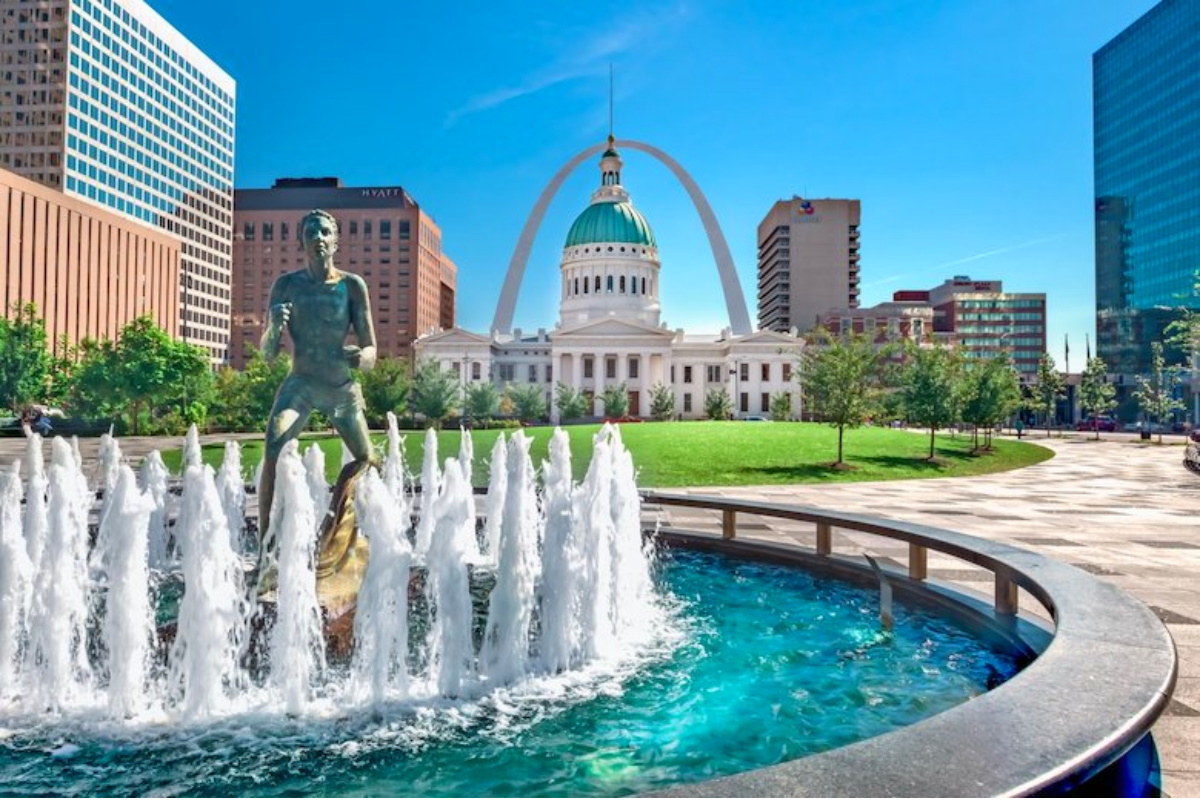 About the Area
St. Louis Lambert International Airport (STL) is located around 14 miles northwest of downtown St. Louis. It is the busiest and the biggest airport in Missouri.
The city of St. Louis has a unique charm and style that appeals to its visitors. It offers a variety of attractions and activities for all ages, and there are just so many things to do here that visitors would often find themselves wanting to extend their stay.
The dining options are also vast and varied, as St. Louis is a recognized food destination. Here, you can experience creative and unique dining experiences attractive to food lovers, and food critics all over the nation.
For kids and kids-at-heart, Six Flags St. Louis is a must-visit place. It offers tons of fun through its thrilling rides and amazing shows. Children also love visiting the St. Louis Aquarium, Magic House, the City Museum, and the St. Louis Zoo.
You may also shop until you drop in St. Louis's specialty boutiques, take a stroll in the Citygarden or at the Missouri Botanical Garden, try locally crafted beers, experience the colorful nightlife, and engage in many more activities.
Essential Travel Info & FAQ
STL has two terminals with a total of five concourses. Four of these are in Terminal 1 while the fifth is in Terminal 2. However, only Concourse A and Concourse C in Terminal 1 are currently operational along with Concourse E in Terminal 2.
Terminal 1, which has a total of 45 operational gates, handles all domestic flights as well as international flights to and from Canada. Terminal 2 (which has 18 gates) handles all the remaining international flights.
Both terminals have a good selection of retail shops, so you can easily purchase books, magazines, gadgets, gifts, and much more. There are also several restaurants, snacks, and juice bars to choose from so you can get a refreshment before your trip.
Are there car rental facilities?
The car rental facility is located off-airport, but shuttle services are provided by car rental companies 24/7. If you need assistance with your rental, you can approach the customer service counters at the lower level of Terminal 1 in between Exit doors 12 and 17.
There are also other transportation options at the airport such as taxis, ride sharing, limousines, and local bus services. The MetroLink light rail is also accessible from both Terminal 1 and 2, at Exit Door #1 and Exit Door #12 respectively. Should you need to travel in between terminals, you can take the free terminal shuttle service which operates 24 hours a day.
This four-runway airport serves approximately 15.9 million passengers annually. It is a very busy airport with more than 259 daily departures traversing 74 nonstop destinations both domestic and international. Among the domestic routes, the following are the top destinations:
Atlanta, Georgia
Denver, Colorado
Chicago-O'Hare, Illinois
Dallas/Fort Worth, Texas
Orlando, Florida