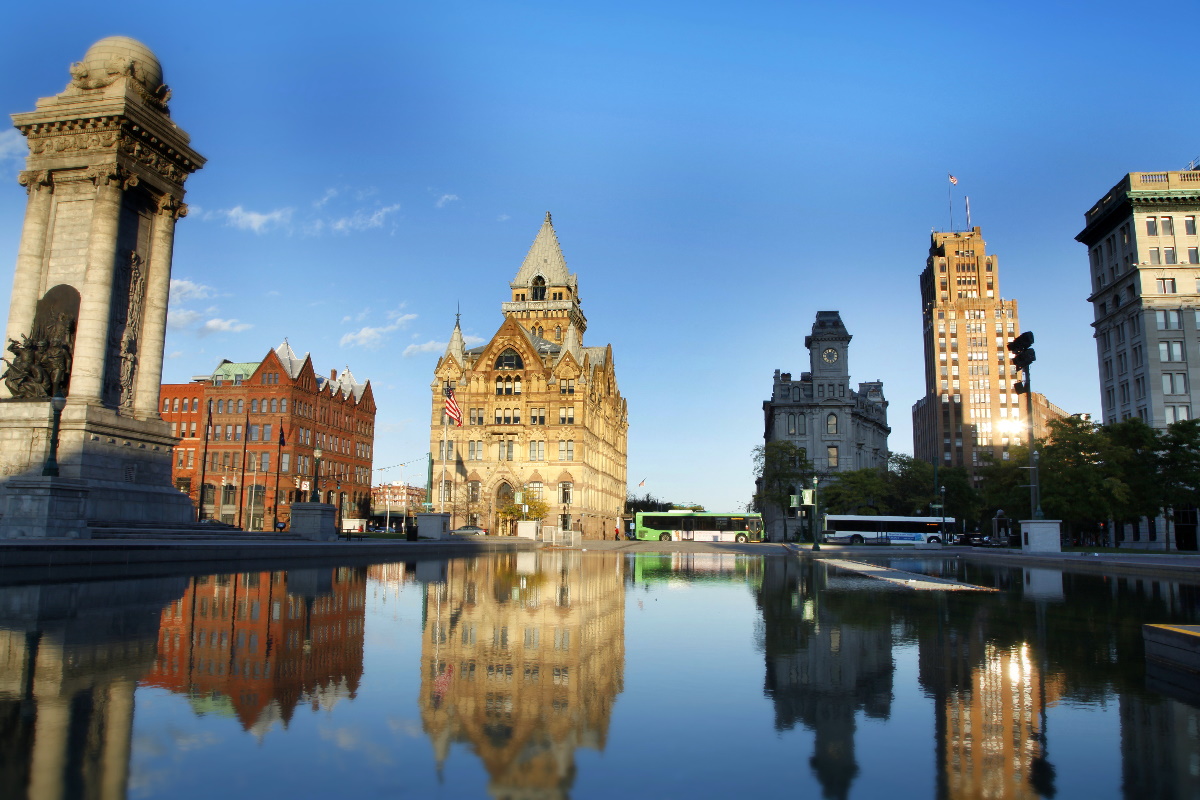 About the Area
Syracuse Hancock International Airport (SYR) is located eight kilometers northeast of downtown Syracuse, in Onondaga County, New York. The airport's territory encompasses the towns of Salina, Cicero, and DeWitt.
Albeit not as bustling as New York City, Syracuse has a charming appeal that visitors love, especially those who want to take a break from the hectic nature of urban life. It offers several fun attractions for the whole family and gastronomic experiences that are uniquely delectable.
About Syracuse Hancock International Airport
This two-runway airport serves around 2.5M passengers annually. It is complete with all the amenities to make your pre-departure as well as arrival experience comfortable.
It has two concourses with a total of 20 gates and it serves six airline companies. There are also dining and shopping options in both the pre-security and post-security areas for some quick meals and last-minute shopping for gifts and necessities.
If you arrive early for your flight, you may visit the Syracuse Regional Aviation Museum, which is located on the first level of the Center Terminal, just behind the escalators. Here you will get to know more about Syracuse's great aviation history. In addition to that, there is a place in the airport where you can get a haircut or grab a new book.
The only lounge available in the airport is the Gregory J. Harris Military Courtesy Room. This is allotted for military personnel, both active and reservists, particularly those who are traveling for their deployment. For other passengers, there are several spots in the airport where they can comfortably wait for their flights.
SYR offers complimentary Wi-Fi throughout the airport. They also have laptop stations where those who need to use their devices can sit and work comfortably. Charging stations are available as well.
SYR is in full compliance with the ADA Act. Accessible features are available in designated spots at the airport. There are accessible stalls in the restroom, there is a VideoPhone for the deaf at the pre-security area, and AIRA service is available for the blind. The airport staff are also more than willing to help, should someone need assistance.
Are there car rental facilities?
The rental car companies can be found on the first level of the center terminal, in the pre-security checkpoint area. You may want to make a reservation prior to your flight to ensure the availability of vehicles, though there are several options to choose from. Aside from car rentals, there are also taxis and ride-sharing services in the vicinity.
Syracuse Hancock International airport offers nonstop flights to several destinations. The top domestic routes from this airport are Chicago-O'Hare, Illinois; Charlotte, North Carolina; Atlanta, Georgia; New York-JFK, New York, and Detroit, Michigan.