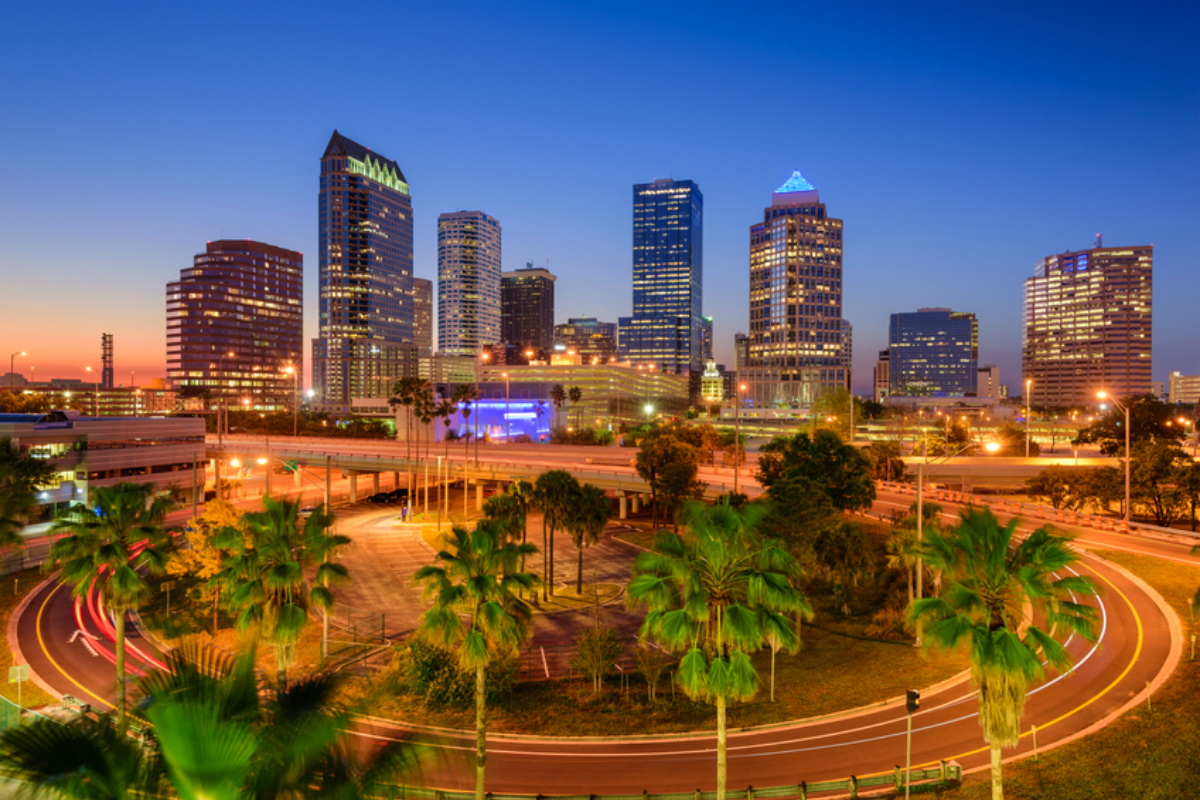 About the Area
Known as the Gateway to the West Coast of Florida, Tampa International Airport (TPA) is located 9.7 kilometers (6 miles) west of downtown Tampa, Hillsboro County in Florida.
The Tampa Bay area offers countless ways to spend a day, whether it's your first time to be in the Sunshine State or you're a returning visitor. There are several fun attractions, exciting adventures, and world-famous beaches, as well as relaxing and invigorating things to do in Tampa Bay.
About Tampa International Airport
Tampa International Airport is recognized for its sleek architecture and design, the first of its kind in the whole world. It has a central terminal called the landside, which is connected to four satellite terminals called the airsides. These airsides are connected by people movers so passengers can conveniently move from one area to the other.
TPA is committed to providing an outstanding airport experience to passengers and visitors. That is why this airport is filled with award-winning retail options, along with the best restaurants and dining facilities. It aims to provide a comfortable and memorable stay to its visitors and excellent service is available all throughout the airport.
In case you will need assistance while you are here, TPA's information kiosk is located on Level 3 of the main terminal and is open from 5 AM to 11:30 PM daily. There are also Information Boards located on the Main Terminal's Levels 2 and 3 to help passengers with shop locations, flight status, airport paging, and many more.
TPA also has a comprehensive guide of the airport called the Waypointe TPA which passengers and visitors can download. It contains a list of things that you can do at the airport as well as a detailed list of all the shops and restaurants, what each of them offers, and where to locate them.
TPA has a vast variety of dining options ranging from full meals to grab-and-go snack kiosks. There are also restaurants that offer healthy options, children's menus, and cocktails. You should not miss out on trying Tampa's local dining brands.
There are seven ATM locations at the airport. Two are located on the Main Terminal, two are on Airside C, and one each for Airsides A, E, and F. There are also two currency exchange kiosks which are located on the Main Terminal and in Airside F.
There are several spots at the airport where passengers can comfortably stay while waiting for their flights. All Airsides have a Terminal Getaway Spa which offers massages at reasonable prices. Aside from these, passengers can also hang out and read a book at the coffee shops located in all the airsides.
Are there car rental facilities?
There are several ground transportation options at Tampa International Airport, including car rental facilities. To access the car rental companies that are on-airport from the main terminal, you can take the SkyConnect train. This service is available every day from 5 AM to 7 PM. 
Off-terminal car rental facilities are also available. You can access their courtesy vehicle services at the ends of the Red and Blue Baggage Claim. For other options, there are also taxis, van and bus services, as well as Transportation Network Companies in TPA.
TPA serves around 22.5M passengers annually. It has 93 non-stop destinations all over Central America, North America, Europe, and the Caribbean. The following are the top domestic routes from TPA:
Atlanta, Georgia
Chicago-O'Hare, Illinois
Charlotte, North Carolina
Newark, New Jersey
Philadelphia, Pennsylvania
For the international routes, the following are the busiest:
Toronto-Pearson, Canada

London-Gatwick, UK

Frankfurt, Germany

Havana, Cuba

Panama City, Panama