Toronto to FloridaFree Tailored QuotesHow do we offer the best prices?
With the help of our accurate flight search services, we can make sure your trip to Florida fits your budget.
How do you feel about connecting flights? Are direct flights your preferred options? Can your flight dates and times be flexible?
Aside from the flexibility of your flight schedule, you can give us some significant details on your airport preferences. Don't have the patience for connecting flights? Are you open to the chance of booking layover flights? Is it okay for you to save money on purchasing group tickets? Tell us about your preferences!
Once you provide us with your flight details and requirements, we can work on finding the best flight options for you. Our bespoke flight search services can even save you up to 30% to 40% on your plane fare!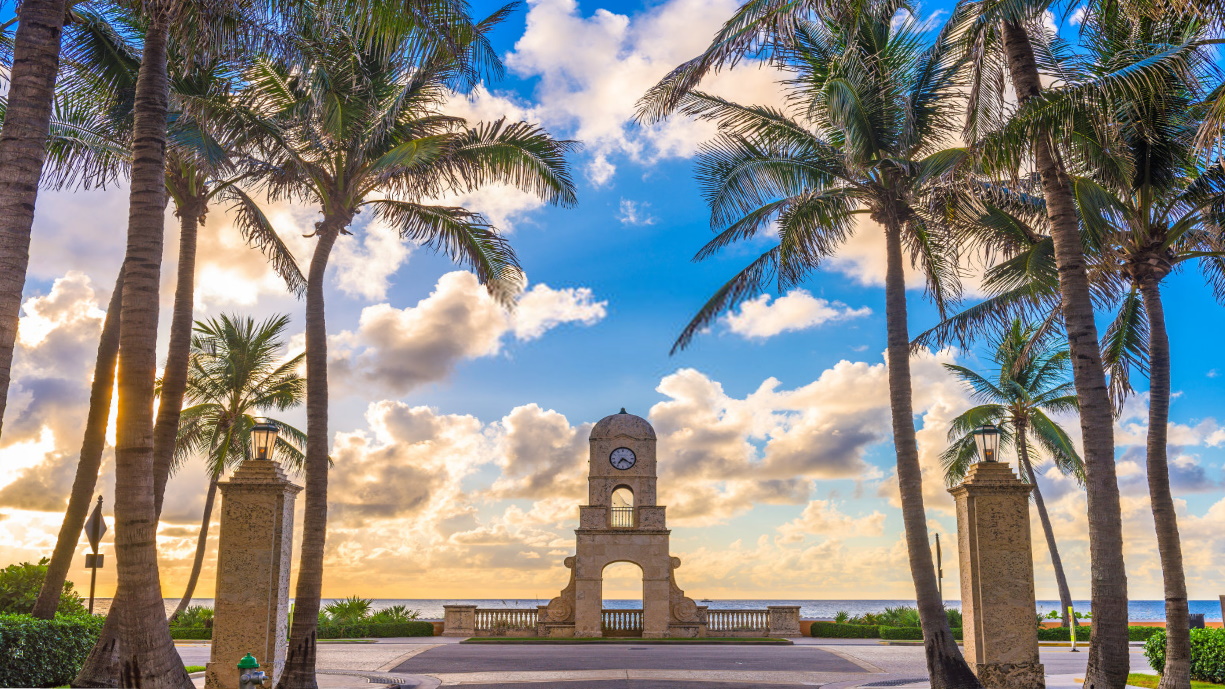 To find the best and not to mention the cheapest options for your flight tickets, our flight search experts scour all the relevant websites, tour companies, and airlines for you! We provide you with flexible and affordable airfare, and we also give you the convenience you deserve when booking your important travel needs.
All you have to do is to provide us the details you need and want for your dream flight and we'll do all the hard work for you! Not only will we present to you the cheapest options based on your preferences, but we'll also display all the need-to-know information on one organized page for your convenience. Easy and hassle-free bookings are now a reality!
What price can you expect for flights from Toronto to Florida?
Flights from Toronto to Florida usually cost around $188. However, with the help of our flight search platform, you can save 30% to 40% on your plane tickets!
How long does it usually take to fly from Toronto to Florida?
Toronto is 1351 miles away from Florida. Taking a flight from Toronto to Florida takes about 2 hours and 42 minutes.
Arriving in Florida
Known as the Sunshine State, Florida is one of the prime vacation territories in the USA. This state is filled with magnificent beaches, fishing and boating destinations, diverse wildlife, and popular tourist attractions.
The most famous tourist attraction by far in Florida is the Walt Disney World theme park and resort. Apart from that, they have many popular go-to destinations for tourists like Sea World, Cypress Gardens, Legoland, and Universal Studios. Florida is also the home of iconic places such as the Kennedy Space Center's Spaceport USA, Busch Gardens, Lowry Park Zoo, and Tampa Bay.
Tourists can also seek health and wellness venues in the Sunshine State with its many spas, yoga, and outdoor activities. One of the most popular parks where you can explore the local wildlife, hike the challenging trails, and see beautiful landscapes is in Everglades National Park. Also called the legendary River of Grass park, Everglades was declared a World Heritage Site and is home to majestic cypress trees and delicious tropical fruits.
Travel to Florida From Toronto
Depending on your itinerary and travel plans, you can choose what airport you want to land in. With our service, you can find the best prices for flights from Toronto to Miami, Orlando, and Fort Lauderdale.