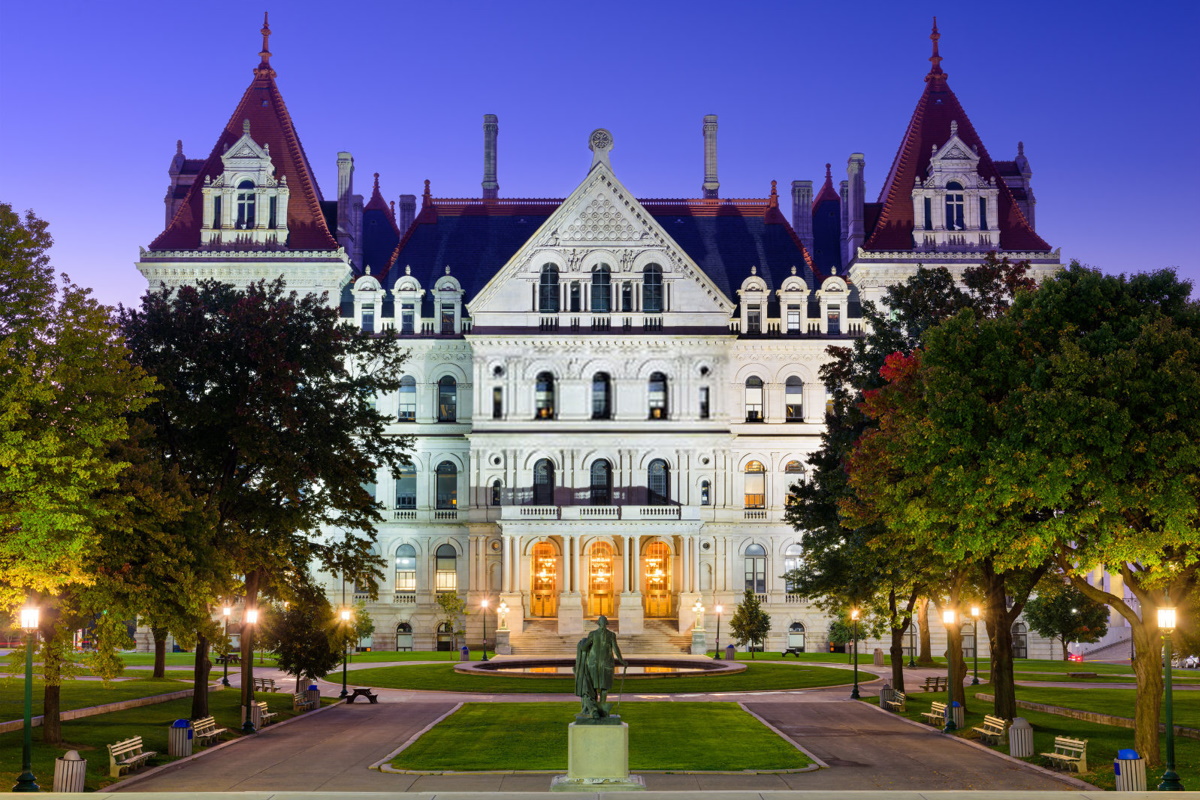 About the Area
Albany International Airport (ALB) is located around six miles northwest of central Albany, in Albany County, New York. The airport is located in the town of Colonie, which is the third-largest town and the most populous in Albany County.
Whether you are visiting Albany itself or just passing through, you will surely find several fun things to do here. The area has a flourishing arts and culture scene, as well as lots of historic sites, museums, and performing arts venues. There are also adventure hotspots, amusement parks, and venues for other fun outdoor activities that the whole family will love.
About Albany International Airport
Albany International Airport is considered the oldest municipal airport in the United States. It has a rich history dating back to 1908 and has seen several improvements and developments throughout the years.
A five-story parking facility that can hold up to 1,000 vehicles was constructed in 2020. New escalators were installed in the ticketing area and additional escalators were installed at the parking garage. The whole terminal is also under major renovation to give it new lighting, build an enhanced food court, and provide better amenities for its passengers.
This 2-runway airport has a 2-level main terminal. The first level has the check-in area along with the baggage claim area, car rental counters, and taxi services. The second level has a public waiting area.
There are 3 concourses leading to the gates, with dining and shopping options strategically placed among the concourses. Art galleries can also be found in the airport, which include the Concourse A Gallery and the Albany International Airport Gallery (located on the 3rd-floor pre-security). Both galleries showcase amazing artworks that are definitely worth the visit.
Are there car rental facilities?
Ther car rental counters are in the baggage claim area of the terminal, while the cars are parked in the parking garage of the airport. All car rentals at ALB are subject to an airport fee whether they are booked online or at the airport itself. Other ground transportation options (such as bus services, taxis, limos, and ride-sharing) are also available.
ALB serves around 1.4M passengers annually. It connects to several major hubs such as the Chicago-O'Hare in Illinois, and its busiest routes include those to and from Baltimore, Maryland; Orlando, Florida; Atlanta, Georgia; and Charlotte, North Carolina.